Certificates & Membership
CERTIFICATIONS :
Our commitment is to ensure our products are made as ethically as possible by ensuring fair practices throughout the supply chain and making sure appropriate working conditions are met.
Our production facility has the following certificates:
OEKO-TEX

Our factory has been audited and certified for producing 100% Oeko-Tex certified cotton bags and Jute bags as per Standard 100 by Hohenstein Textile Institute,Germany.
GOTS

Our factory is GOTS (Global Organic Textile Standard) audited and certified production facility. This means our organic cotton fabric not only meets high-level environmental and supply chain certifications but our factory also complies with all social criteria.

SA 8000

Our factory is audited by the prestigious SGS Italia S.p.A inspection body for SA8000. This Social Accountability Standard reflects labor provisions contained within the Universal Declaration of Human Rights and International Labor Organization (ILO) conventions.
GRS

Our factory holds GRS (Global Recycled Standard) certification (accredited by OneCert). This means our recycled cotton fabric not only meets high-level environmental and supply chain certifications but also complies with all social criteria.

ISO 9001:2015

We are certified for Quality Management System(QMS). The system ensures the ability to consistently provide products and services that meet customer and regulatory requirements.
ISO 14001:2015

We are certified for Environmental Management System (EMS). State pollution control regulations are adopted and well practiced during and after production.

ISO 45001:2018

We are ISO 45001:2018 certified for Occupational Health & Safety Management System (H&SMS). Concerns regarding H&SMS of individual employees working in our firm are well taken care of according to State laws.
MEMBERSHIPS :
Our company has active memberships in the following:
Sedex member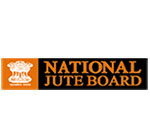 National Jute Board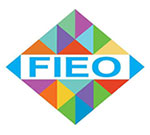 Federation of Indian Export Organizations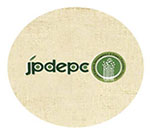 Jute Products Development & Export Promotion Council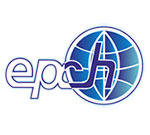 Export Promotion Council for Handicrafts
ETHICS AT WORK:
1. Procedure for control of Child Labor : We ensure that child labor / young workers below the age of 18 are not permitted to work in any occupation in the company. To prevent that, all recruitment is subject to the final approval of the owner. We collect certificates that prove their date of birth and photograph as a proof.
2. Procedure for control of Forced Labor : To establish an effective system to prohibit engaging or supporting all kinds of forced / compulsory labor under any condition, including bonded and compulsory prison labor.
3. Procedure for control of Health & Safety in working of entire processes : To establish an effective system to provide a safe and healthy working environment and to prevent incidents including health injuries and accidents associated with the activities of the company.
4. Procedure for Freedom of Association : To establish a system to ensure the right of freedom of association and collective bargaining to all workmen without any direct or indirect impediment or negative consequences.
5. Procedure for control of Discrimination : To ensure equal treatment for all employees in all matters and that they will be employed, trained, promoted and compensated solely on the basis of their capacity/merit to perform the job and they will be free from all types of indecent, verbal, physical, sexual harassment and other discriminatory practices.
6. Procedure for Disciplinary Practices : To ensure that an effective disciplinary practice free from any arbitrary procedure with an effective appeal mechanism is in place.
7. Procedure for Control of Working Hours : To establish an effective system to maintain a regular work week as set by laws, overtime hours are voluntarily worked and workmen understand how the premium compensation rate for these hours is calculated.
8. Procedure for Control of Remuneration : To ensure that wages earned for regular hours of work are sufficient for the worker and his/her dependents to maintain Minimum Basic Needs (BNW) and that overtime is not needed to generate a subsistence wages.